Long time no blog. At least it feels like it. Although in the coming months I think I will have LOTS to share on this blog, right now, it's just not happening.
We haven't been up to anything too exciting in these parts lately. Highlight of the past week or so include:
-A fun Friday night dinner at
20 Brix
with a few of the ladies in my neighborhood. I love our neighbors, and I hadn't seen most of them in over a month, so it was much needed.
-Making some serious financial goals for 2014 and it feels good. I plan to enter the Summer this year with 0 credit card debt (a first since I was 18), save more, and start paying more on student loans. It feels so good to be able to take these steps!
-Our entry way table is at least 20 years old. I found it in the old house and threw a new coat of paint on it last summer. Needless to say, it needs to be replaces. I've been browsing online and I think I will purchase a new table and lamp this afternoon! Still on a mission for the perfect rug for that area, but the temporary one I bought from Garden Ridge right when we moved in has kind of grown on us.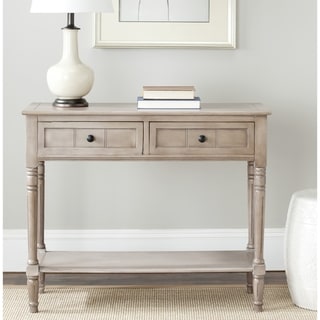 I think this is the one. Available on
Overstock
.
-More horrific weather. I AM READY FOR SPRING. Except in Ohio we don't normally get much of a Spring, so bring on Summer?
That's all for now!