How is it Friday? Our week has been pretty great but I'm still happy to see the weekend here. We have some shopping, vacation prep (EEK!), church festivaling, and family time on the books, so it should be a good couple of days.
This week I'm stopping in to share about my favorite wristlet. This thing serves as my wallet and I don't think I'll be changing that any time soon. About a year and a half ago I decided I wanted a wallet that could fit my phone, and that would be easy to carry around. Enter the York and problem solved. It fits cash, coins, a lipstick/gloss/chapstick, cards, and my iPhone 5 with no problem, but still looks slim and not bursting at the seems.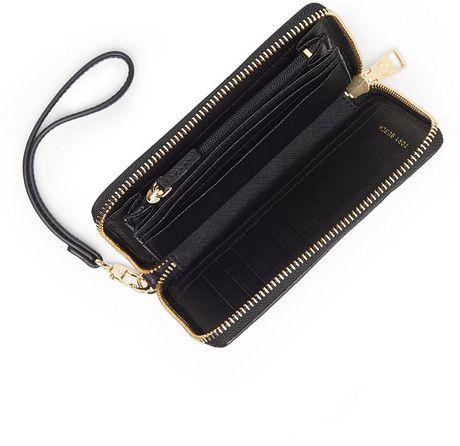 The wrist strap is a bonus and makes it super easy to grab out of your purse when you're running into a store quickly or going to a ball game. I also sometimes attach my keys to the strap and hook it on my belt loop when I'm carrying Norah around but still need everything at hand. Love this clutch and these days I'm even thinking of a second color.