On Saturday morning, we had serious plans to lounge around the house. Will had been traveling all week, and I generally enjoy not doing too much on weekend mornings unless it involves the couch or a walk around the neighborhood.
Unfortunately, I was starving, and didn't feel like cooking my usual big weekend breakfast. After some fake pleading, Will agreed to take me out to brunch at the National Exemplar in Mariemont. If you're from Cincinnati and have been to or driven through this little town, you know it's the most charming place on the planet. I wanted to move their so bad when we were house hunting, but I value square footage a little more than I do walkability and cuteness. Luckily, we only live a couple of miles from there, so we can pop in whenever we want.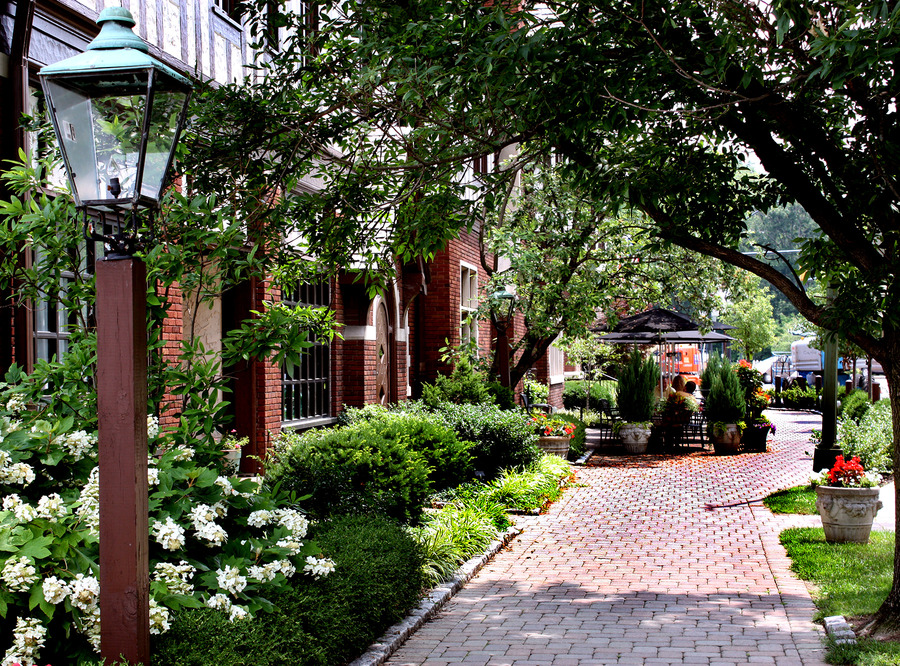 Thanks Google images- sometimes iPhone pics just don't get the job done.
After brunch we decided to walk a bit a see if there were any stores in the square that sold baby items. Enter Pomegranate & Lime. I've passed this place a million times, but never had a reason to go in. I am so glad we did this time, and I'll absolutely be back. The two women working were even super friendly and easy to talk to, but not pushy. I HATE pushy sales people.
They had the cutest little gifts for men, women, and baby. Think toys, books, jewelry, clothes, the works. We picked up an adorable stuffed giraffe and a shabby chic pink picture frame for the nursery. Both match our color scheme perfectly. Since some of our nursery items are coming from major retailers like Ikea and Pottery Barn Kids, I am snatching up more one of a kind pieces as much as possible.
Pomegranate & Lime also had christening gowns made of wedding dress fabric from the early 1900's. SWOON. They were the most adorable things I've ever seen, and we will be purchasing one. I am so excited to have something special bought with our little princess in mind, that we can one day pass down to her to use with her family.
I definitely recommend this shop to anyone in the 513 looking for unique decor or gifts. Mariemont, you never disappoint me!