This has nothing to do with my post, but since it's Friday, and this is how I feel 90% of the t

ime

, it seemed appropriate.
Happy Friday people! It's wedding shower weekend around these parts!
And there's still time to
enter this baby
. KitchenAid giveaway = amazing and clearly necessary.
I love my job, but work has me at my wit's end. It's only 21 degrees, and I am in the office instead of waiting at home from the arrival of my mom and sissys on the couch like I should be. So as usual. Friday, you are my saving grace. Is it 5pm yet?
Enough griping, let's get to it.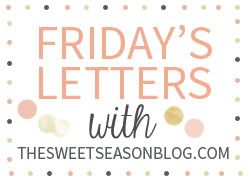 Dear Will, Thank you for being so amazing and selfless. On any given day I find myself ranting and raving about one thing or another, and you take it like a champ. Please, please, forgive me. I'm working on it. Speaking of working on it... Dear Hot Yoga, Excuse my language- but holy shit. You are not a joke. 75+ minutes of stretching, not speaking, holding difficult positions, in a 100 degree room, while remaining calm? I hate you so so good. I will be back. But next time, I probably won't drink a beer first. I read that you burn 800 calories a class. I hope that this is true. Dear Bridal Shower Hosts, EEEKK!! That's all I can say. I am so thrilled, excited, and thankful for all that you have done. Tomorrow officially kicks of my wedding celebration, and I can't wait to get the party started :)
Speaking of TGIF, did anyone used to watch One Saturday Morning? I really miss "Pepper Ann Pepper Ann much too cool for seventh grade, Pepper Ann she's like one in a MILL-ION! " I also miss Recess. When weekends meant literally 100% freedom, as long as you came home by dark. The good old days.
Later ladies,