It's currently 10:34 am. I'm still rocking yesterdays t-shirt and makeup. In my world, that's the mark of a good night.
We celebrated St. Patrick's Day yesterday, as in our old age, we need at least 24 hours to nurse our hangovers. As usual, I didn't get any pics, but I was pretty impressed with my festive ensemble. I wore mint (my new obsession) leggings from Madewell, and a lacey white top from H&M. These were the closest I could find online. Throw in a blazer and some nude flats, boom- perfect festive outfit.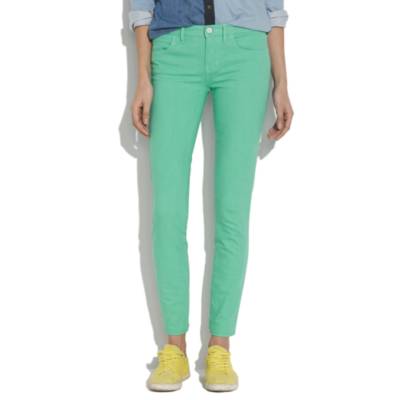 After Will's Saturday morning MBA class, we ventured to the dog park. One of my favorite things to do.
Next we met up with some good friends and neighbors to check out a new gastrpub gourmet hotdog type place that just opened up in the square. It's just about a 3 minute walk from our house, and the food was FAB, so I'll probably be back often. I love brats and beer, must be the German in me coming out. I know hotdogs are gross, but I haven't caught up with this whole health food movement thing quite yet.
Good pics above stolen from
this article
about Wurst Bars opening.
Crappy pics above from my iPhone. Haven't quite convinced W I need a DSLR camera yet. I think I'm getting close though.
The rest of the night included more local bars, more friends, and the usual good times.
Hope your St. Patty's was/is as fun as mine. Good luck to you brave souls celebrating today!