Lets get right to it, shall we? I'm not even going to try to preface this, because it's going to sound creepy enough as it is. Luckily, there's no shame in my game. I'm trying to include some newer blogs I've stumbled upon, or new to me at least, but sometimes oldies really are the best goodies.
Blogger I'd most like to be besties with in real life.
Alexa
from Southern Living Our Way.
Let's start with the hilarity. I mean, if you can get through one of her posts and not crack up at least once, you may have some issues. Not to mention we both have the cutest little pups named Holly, and at least five times per post I think to myself "MEEE TOOO". Twins? Probably.
Throw in her obvious love for fun and wine, and I'm sold.
Blogger with the most interesting life.
Kate
at Set this Circus Down.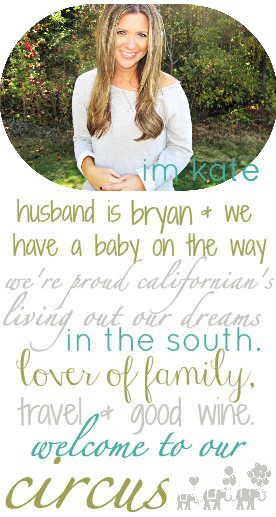 I have followed Kate's blog FOREVER. The stories she's told about her single care free days, meeting and falling in love with her husband, their career together traveling the country, building their home, and now her pregnancy.
I wasn't kidding, I've been following a while. Bottom line, Kate's blog always has something super fun to offer. She seems to balance being a career woman with being a wife, home decorator, and soon to be mama, and I for one, am a fan.
Favorite Blogs I've Recently Discovered
Mallory
from From California to Kansas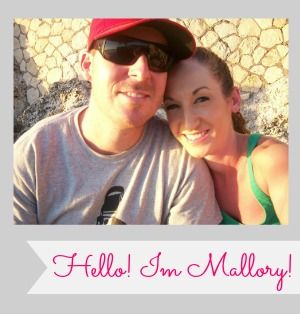 Mallory has left me one of the sweetest comments I've ever received, and is also the blog I've most recently decided to sponsor! Her blog has lots of inspirational posts and recipes. You really can't go wrong!
Jessica's posts about her pregnancy have become some of my favorite to read. I can't wait to (ok I can wait, but it's fun to think about for now) have my own little mini-mes, so reading her updates are so fun. I have loved all of the outfit and nursery pics Jessica has posted so far, and can't wait to see where all her "newly" adventures go!
Best Advice Blogger
Emily
from Newlywed Moments
Emily has one of the most genuine, kind-hearted blogs I've ever read. I LOVE all of her posts on marriage. Though I am sure I will never in a million years have her grace or patience, reading her examples and stories always lift me up a little higher than I was before I got to her blog.
Her
wedding video post
has got to be the cutest thing on the entire WWW. And she finds a way to remind me to focus on my relationship with the Lord? Yes, please.
There you have it, my bloggy crushes. Check these ladies out, ASAP! Who are your crushes? Link up with
Erin
and share!